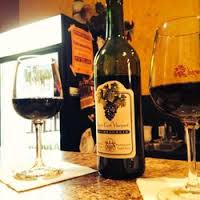 Classical Guitarist Brad Rau will be performing at Kreutz Creek Wine Tasting room April 22nd from 7 to 10 pm.  Come join us for wine and beautiful music.  Order food at one of the many restaurant in West Chester.
44 E Gay St, West Chester, PA 19380  Location
(610)-436-5006
http://www.kreutzcreekvineyards.com/westchester.html
If you don't come out, your actions could cause a chain of events that could end up leading to the end of the world.  Are you willing to take that risk?